The 127th Canton Fair was successfully opened on the official website of Canton Fair in the early morning of June 15. After two months of intensive preparation, the "cloud" Canton Fair changed from conception to reality. ROVOS teams took the opportunity to embrace the new attempt of digitalization, and made full use of advanced information technologies such as Internet, artificial intelligence and official platform of Canton Fair to realize online cloud and customers Optimize and upgrade the service mode of link interaction, realize the new exhibition mode of commodity display, service promotion and free trade.
Wu Jinghua, chairman of ROVOS, and other team members including the international marketing center, R & D director, production and procurement director, held the opening ceremony of the cloud exhibition in the live broadcast room. On behalf of all employees and old and new customers who fought side by side during the epidemic, he extended his health greetings and thanked all new and old customers for their meeting in the "cloud" Canton Fair.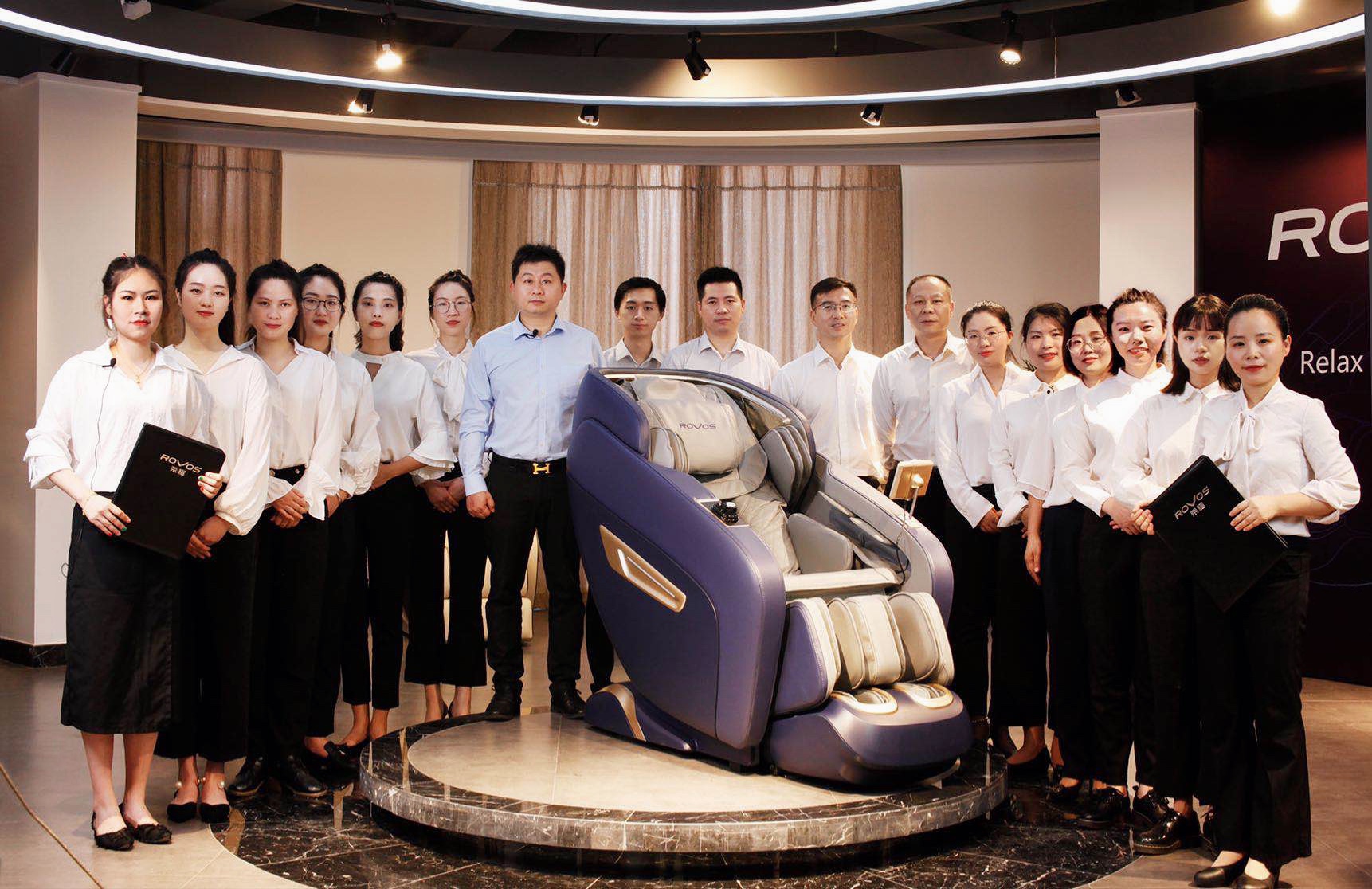 Starting from ROVOS first set of massage chair in 2007,to now the production area is more than 40,000 square meters and more than 500 employees,the average monthly output that reaches 25,000 units with 7 production lines today. With brand mission of "Technology leads a healthy life", ROVOS technological breakthroughs is driving product innovation, condensing top intelligent massage technology, original 3D smart mechanism, AI voice intelligent interaction and other core technologies to create the innovation masterpiece, the raw materials for each product has been selected by supplier, and there are traceable codes in each set of facility body to fully guarantee product quality,providing customers with quality products and services in all 6directions. Through the transformation of this "product + service" patent, the high-priced massage chairs will enter the homes of ordinary people, giving users a more pleasant experience, making the products become a part of people's lives.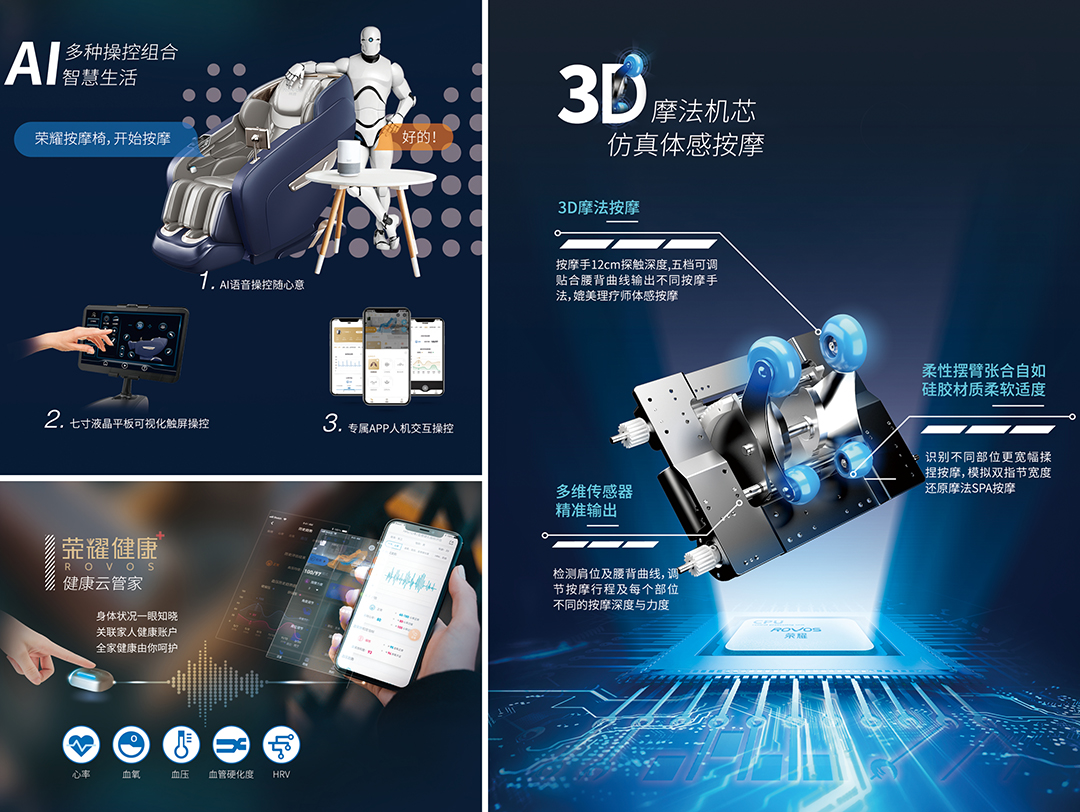 We can see that under the influence of the covid-19, people's living habits have undergone tremendous changes, so have purchasing method,which shifted from offline to online In future, people will pay more attention to healthy consumption.The online transaction is getting bigger and and massage chairs will be into every home. Therefore, ROVOS will work with our partners by sharing and win-win cooperation. I look forward to real-time communication, point-to-point interaction and VIP through this online Canton Fair.
At present, the sharing economy is developing rapidly and has become a new lightspot. the excellent design of the sharing massage chair that produced by ROVOS ranks among the top three in China in terms of laying area. Therefore, ROVOS has launched the Global Partnership Program, looking for top partners around the world, together building a global sharing economy + large healthy service ecosystem, providing the super high effective and comfortable experience for global users.
In this cloud live broadcast, the glory massage sofa Moon chair is debuted for the first time. The Moon chair is specially designed for the urban young white-collar people. Instant massage, whole body relaxation, elegant and delicate appearance light up the home life, bringing users a pleasant and relaxing beauty enjoyment. It is specially loaded with super long SL-shape track, intelligent 2D mechanism, AI smart core, sleeping rocking chair, warm feeling care, moon breathing lamp and other special functions for health assistance.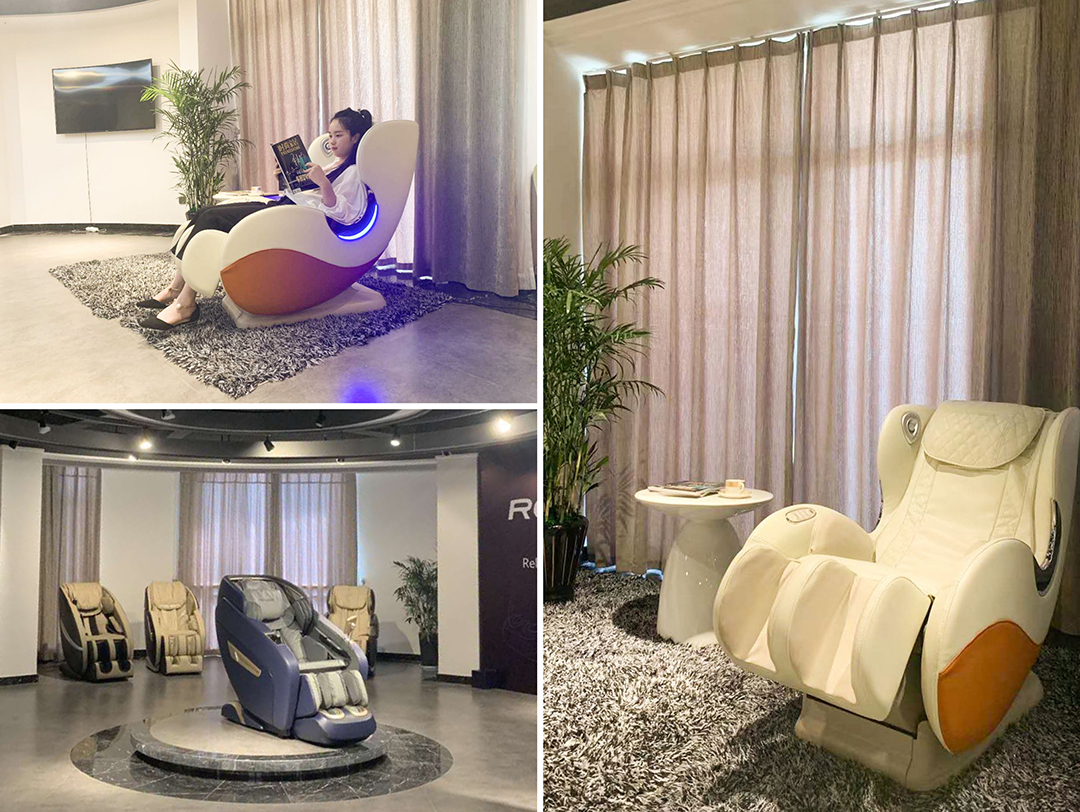 we will always be consistent no matter the current situation caused by covid-19, or any moment in the future, working together with you to share a win-win situation! I believe that our years of professional experience will bring you more value and higher returns!
Welcome ROVOS on-line booth to experience the glorious massage chair health products and healthy life concept.